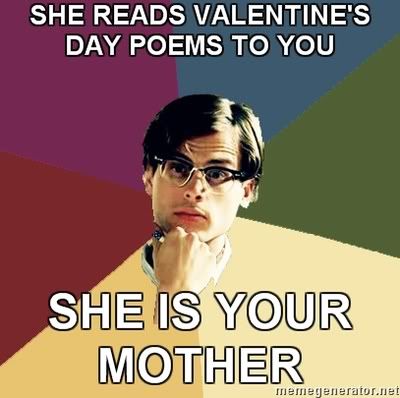 A boy's bestfriend is his mother...
Current Music:

Andrew Bird - "Heretics"
Current Music:

Katy Perry - "Waking Up In Vegas"
@GUBLERNATION
: I've been known to occasionally bowl on work nights
@GUBLERNATION
: the correct way to knock down pins
There are no words. Except perhaps "GET - IN - MY -
BED
."
(Mods: There should be a tag for glasses. Yes?)
"Hugging Mr. Octopus Hands"
"Sleepyhead"
Souce:
http://www.terrysdiary.com/
Current Mood:

awake


So what resolutions have you made for 2011?

P.S. Have fun. Rules are off.

love,
infinity
Hello all, welcome to your New Years Free-for-All!
Current Mood:

curious
[47] Reid/MGG Icons
[01] Shemar Moore
[03] Paget Brewster
[03] AJ Cook
[20] Misc :)
Don't worry these are all under 40KB.
TEASERS:

(
this way at my journal
) also posted at
paperbitten
Ladies, prepare your drooling buckets ;)
1 MGG wall
Teasers

@ my lj
6 MGG icons